Jaguar has revealed the most advanced and efficient electric Jaguar race car ever, ahead of the 2023 ABB FIA Formula E World Championship. The Jaguar I-TYPE 6 has been designed and engineered to compete in this innovative all-electric motorsport category as it moves into a new Gen 3 era, bringing faster and more thrilling racing to circuits around the globe.
The Jaguar I-TYPE 6 pioneers cutting-edge technologies, which will allow it to set new performance benchmarks. It's the first FIA Formula E race car to feature both front and rear powertrains, with 250kW regen added to the front and 350kW regen added to the rear. This doubles the regenerative capabilities of the car over the Gen 2 model, and removes the need for conventional rear brakes. In addition, the I-TYPE 6 is 74kg lighter and 100kW more powerful than the cars that have come before it, and can reach a breathtaking maximum speed of 322kmph.
This dynamic next gen race car will also feature a distinctive and striking new colour palette. Carbon black, satin white, sophisticated gold accents and an asymmetric livery design will ensure the I-TYPE 6 stands out on the track.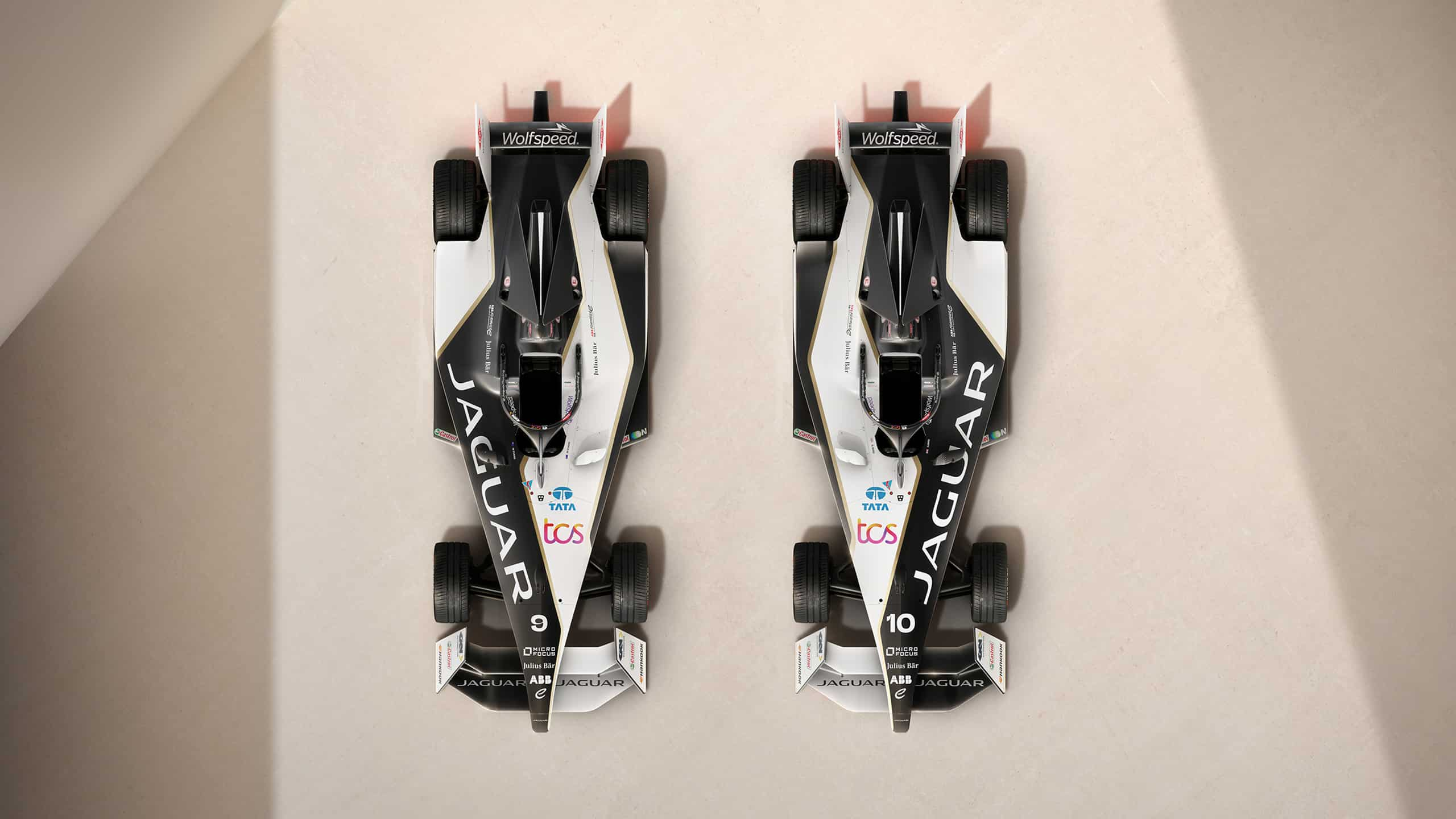 RACE-TO-ROAD LEARNINGS
Importantly, lessons learned from the I-TYPE 6's innovative technology and performance on the Formula E circuit will be applied to Jaguar's vehicles off the track, as the brand moves towards becoming all-electric from 2025. Creating the world's most sustainable race car reinforces Jaguar's commitment to have zero tailpipe emissions, and achieve carbon net zero across its supply chain, products and operations by 2039. As part of this commitment, Jaguar TCS Racing is proud to enter the 2023 season with FIA Three Star Environmental Accreditation, the highest possible rating.
James Barclay, Jaguar TCS Racing Team Principal, said, "Launch day is always a proud and exciting moment for Jaguar TCS Racing…Season 9 is set to be the most competitive and thrilling season to date, with an all-new all-electric race car, the Jaguar I-TYPE 6…We are confident in the Jaguar I-TYPE 6 and in the strength of our talented team and I look forward to what this season will bring."