CHOOSE YOUR SUV PACE
Our SUVs offer an exhilarating fusion of performance and practicality. Dramatic proportions, agility and dynamic driving excite the senses, while ample space and efficiency provide everyday functionality. Our E-PACE, F-PACE and I-PACE are designed for excitement whenever it rears its head.
NEW E-PACE THE FIRST COMPACT SUV
Born to excite the senses, there's never been a compact SUV like this before.

The first compact SUV from Jaguar is a unique combination of looks, agility and dynamic driving.

With a driver-focused cockpit sitting at the heart of a family-focused interior, the E‑PACE takes the exhilarating Jaguar driving experience and adds everyday practicality with class leading interior stowage.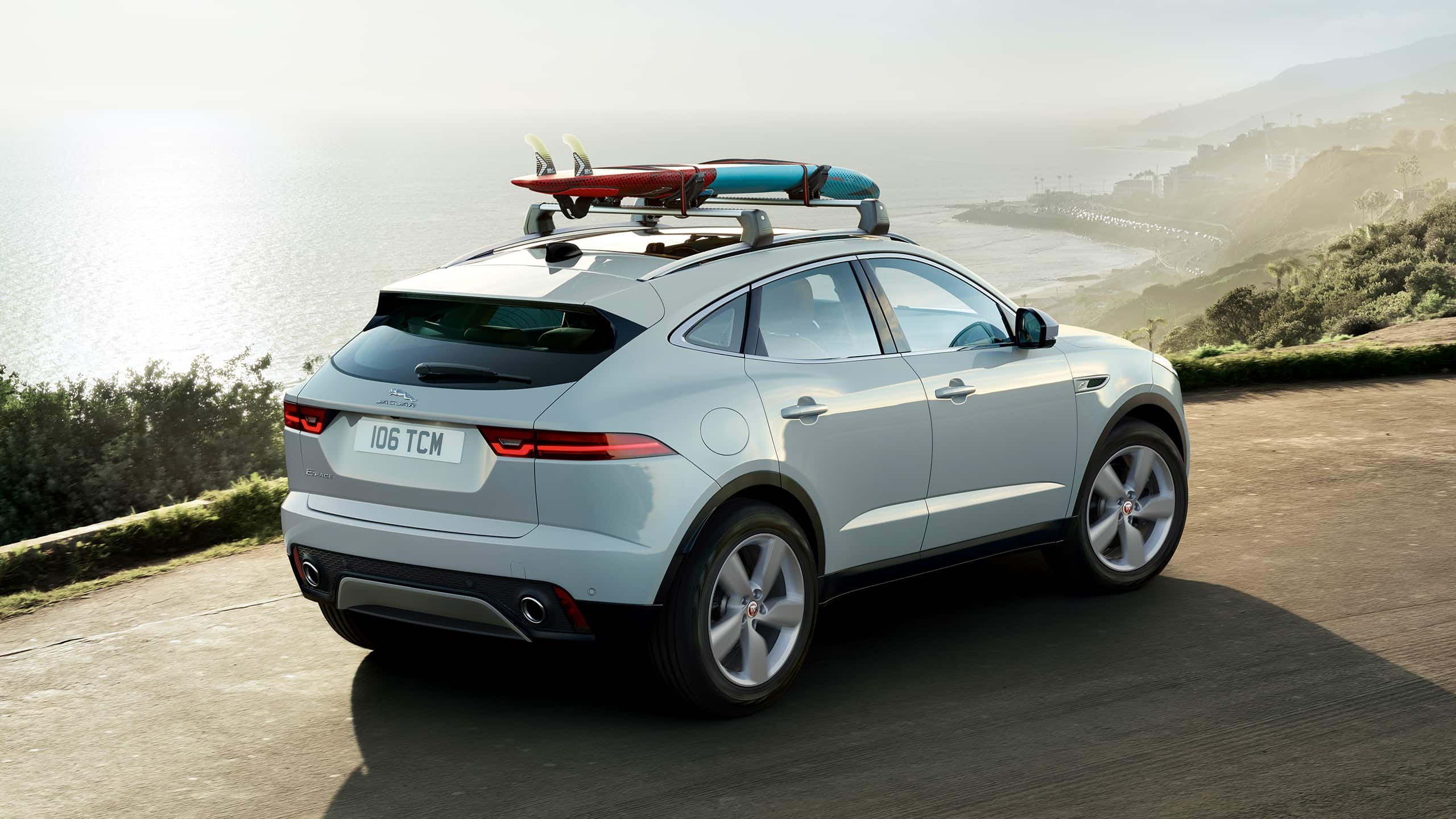 I-PACE THE ELECTRIC SUV
I‑PACE is the ultimate electric performance SUV from Jaguar. Next generation technology and future‑facing design combine to deliver a zero vehicle emissions driving experience that remains unmistakably Jaguar.

With dramatic proportions and unbelievable performance, this all‑electric five‑seater sports car pushes Jaguar's distinctive design lineage into a new era.