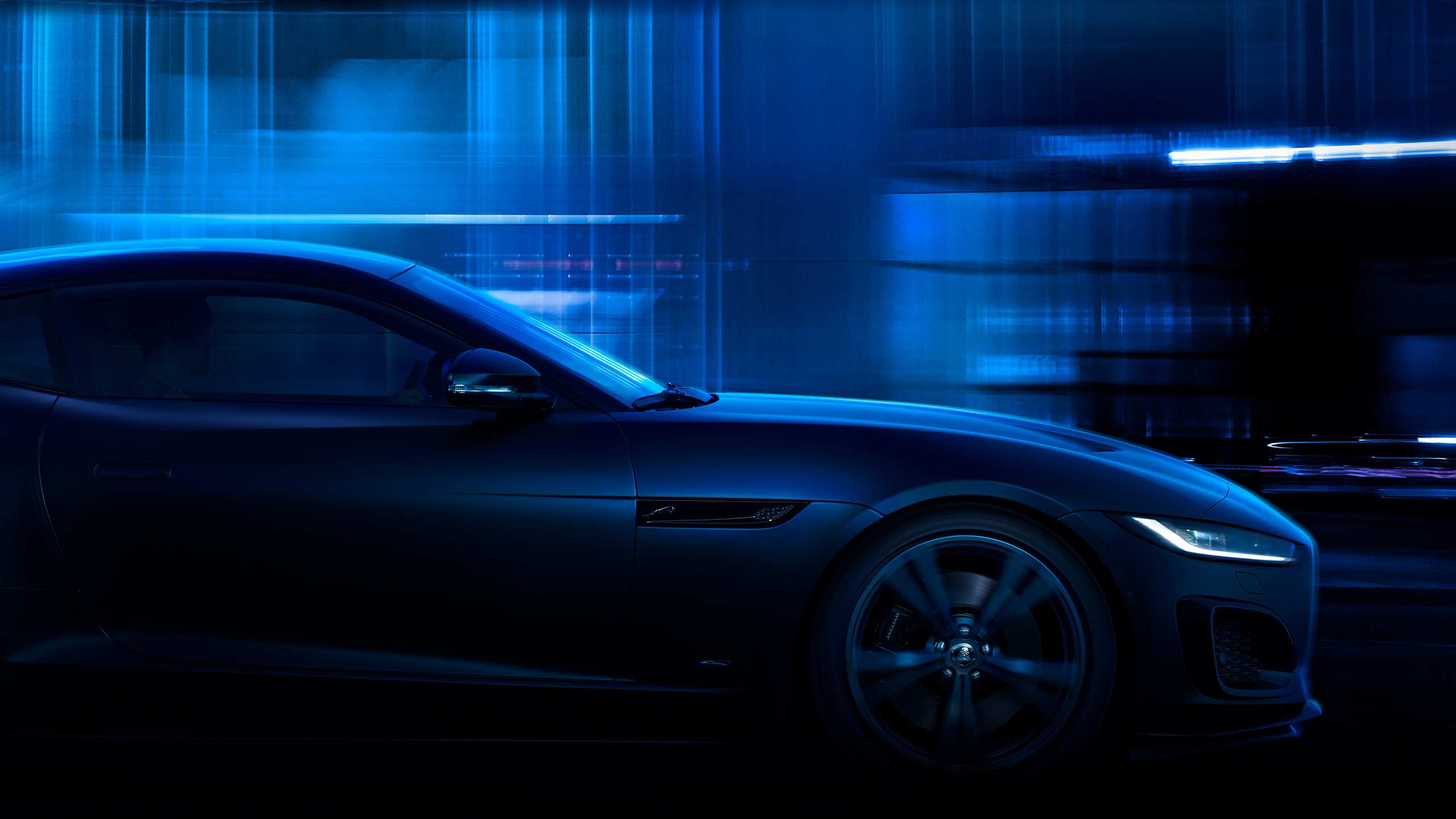 STUNNING JAGUAR F-TYPE "A CAT THAT ROARS"
The sleek, curving silhouette of Jaguar's last F-TYPE is impossible to ignore, but it's behind the wheel that the soul of this extraordinary sports car is revealed. Delivering performance without compromise and an impressive on-road agility, the F-TYPE offers an unrivalled driving experience.  

Get Behind the Wheel reviewed the F-TYPE and found it to be "one beautiful piece of automotive artwork unequivocally targeted at drivers who appreciate the very finest motoring experience…it's all class and fine design harmoniously cocooned in a breathtakingly beautiful exterior and powered by a controlled nuclear reactor". The design was highlighted as a bold statement that "snarls sporting performance".
A BLITZKRIEG OF TORQUE AND POWER
The reviewer's experience of driving the F-TYPE leaves no doubt as to the power of the vehicle, with it mimicking the "sensation of launching a jet fighter from the flightdeck of an aircraft carrier". When Dynamic mode is selected and the instrument cluster glows a "wicked red", the active exhaust goes from a pleasant burble to a demonic rumble that makes the hairs on the back of your neck stand up. And then "with a deafening explosive surge, the all-wheel driveline switches to battle mode and fights feverishly to harness a blitzkrieg of torque and power."

The V8's ability to generate 423kWs and 700Nms of torque impressed the reviewer, with the AWD system maintaining traction and control with "near surgical precision" as the car accelerated to 100km/h in a blistering 3.7 seconds. Pleasingly the F-TYPE is also a pleasure to drive around town in stop-start traffic, with the steering light and precise, the engine relaxed and the eight-speed auto "just divine".
PURE DRIVER ENJOYMENT
As an evolution of an iconic sports car, the feeling was that Jaguar has made everything better, and for the right reason: "pure driver enjoyment. It's now more friendly…and has broader capability and real-world usability", whether cruising around all day or "with the snap of your fingers baring its razor-sharp fangs to terrorise winding country roads".

Aside from the F-TYPE's adrenaline-charged performance, the vehicle features seamlessly integrated technology with a 12.3" Interactive Driver Display showcasing a full 3D map, driving information and navigation updates.  

The Get Behind the Wheel reviewer concluded that "I don't think there's another driving sensation I enjoyed more than the intoxicating sound and tactile engagement from this ground hugging, low slung, high performance V8 sports car…For me, the F-Type personifies driver exhilaration, interaction and reward, and is a five-star drive."