One look at the bold, muscular profile of Jaguar's 2023 F-PACE SVR and it's clear this is an SUV designed for supercharged performance. Man of Many's Ben McKimm was lucky enough to get behind the wheel and discover how this skillfully engineered vehicle "gives you everything you'd want and more".
McKimm admitted that nothing puts a smile on his face more than a powerful petrol engine. And for him, the experience of driving the F-PACE SVR "starts when you turn on the engine in the SVR, the supercharged V8 roars to life in typical Jaguar fashion and before long you're looking for the little button on the centre console with the exhaust symbol to open the quad tailpipes".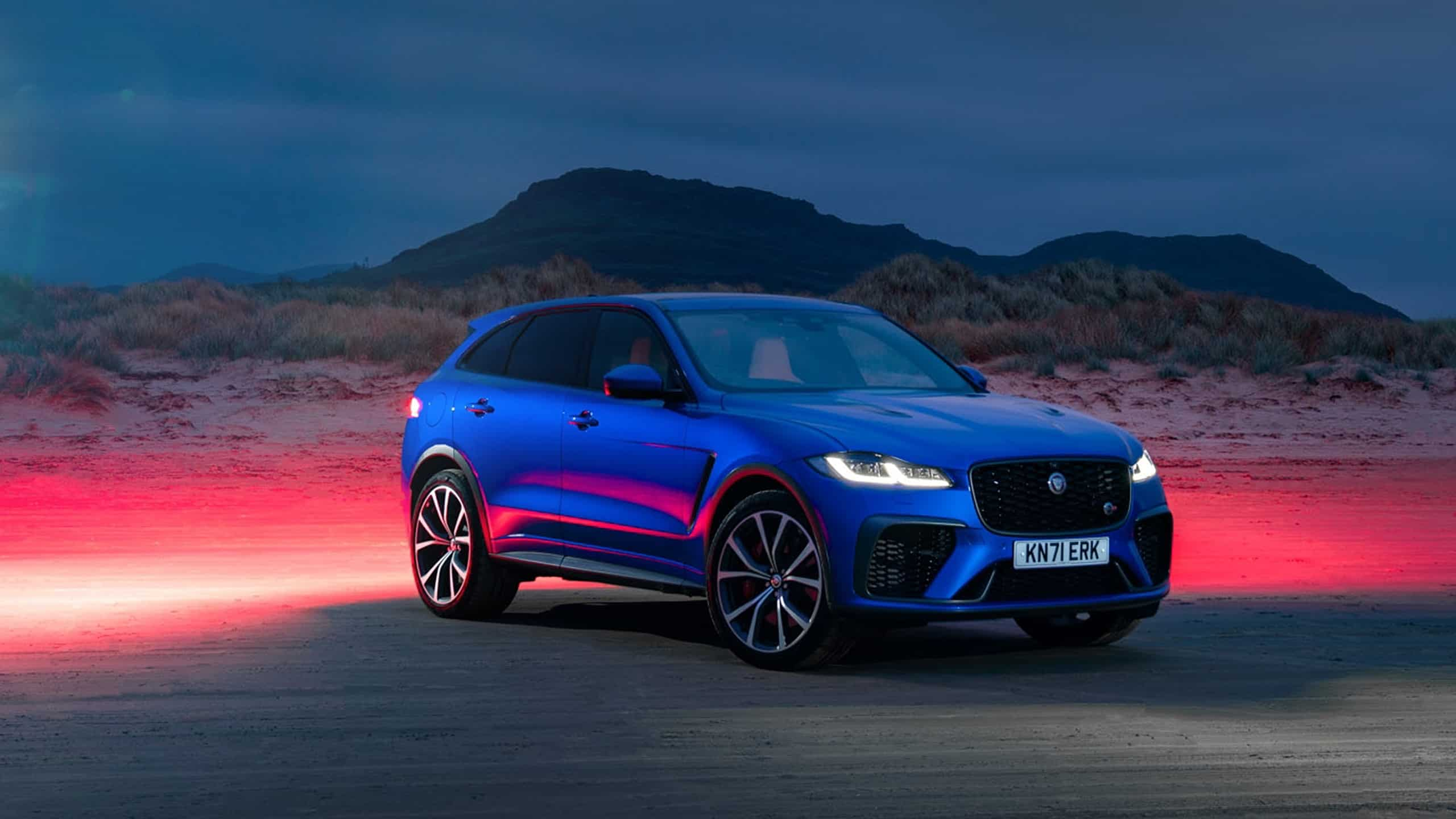 A CAR FULL OF CHARACTER
Equipped with a 5.0-litre supercharged V8 petrol engine, the F-PACE SVR delivers 405kW of power and 700Nm of torque, and can accelerate to 100km/h in a heartstopping four seconds. McKimm recognised that the supercharged V8 is the sole reason most people are looking to buy the F-PACE SVR, and he doesn't blame them. He found the vehicle "so full of character that you'll fall in love with it shortly after climbing behind the wheel", and praised the brutish roar from the exhaust, stating, "the Jaguar F-PACE SVR is still one of the loudest and best-sounding cars on sale today".

Switch into Dynamic mode and the 100% rear-biased torque splits are unlocked, turning the car into "a nimble beast in the corners. It's unbelievable how fun the F-PACE is to drive on the twisties and we wish luck to whatever sportscar owner thinks they're leaving it for dust on the track".
BEST IN CLASS
Inside, McKimm felt Jaguar absolutely nailed the interior of the F-PACE SVR. He admired the "modern interior laced with soft-touch materials, plush leather, and a good number of rotary dials and switches". Highlights included a new dashboard with digital gauges and an 11.4-inch central touchscreen with Jaguar's flagship Pivi Pro infotainment system. The bucket seats are best-in-class, blending comfort and body-hugging perfectly.
McKimm's experience of driving the F-PACE SVR was like "catching up with an old friend". Whether heading to the store, or navigating a back road, he found it both fun and comfortable enough to drive every day. With a sustainable all-electric future ahead, the Jaguar F-PACE SVR is "the last of a dying breed". Noting the competition "lacks the theatre associated with the SVR badge", McKimm concluded his positive review by saying, "I'd happily take one in blue".
Build your own perfect F-PACE SVR by using our configurator, and learn more about the sporting excellence that underpins our ultimate performance SUV.