It's hard to beat the feeling of freedom and escape when you get behind the wheel of a car, and hit the open road to explore and discover. And it's ever better when you take the trip in style. Spain is a country renowned for its history, culture, architecture, scenery and food, making it the perfect place to plan your next luxury road trip.
Credit: John McMahon, Boss Hunting

Earlier this year, Jaguar hosted a number of motoring journalists on an 800km journey across Spain for the launch of the final 2024 model year F-TYPE 75 and R75 petrol sports cars. The experience started in Sitges on the sparkling Mediterranean and ended 48 hours later in San Sebastián on the Spanish Atlantic coast. An incredible option for a memorable adventure, here is the itinerary from that road trip to inspire a trip of your own. While the Jaguar F-TYPE is optional (but highly recommended!), a luxury road trip demands the refinement and performance of a vehicle from the Jaguar range.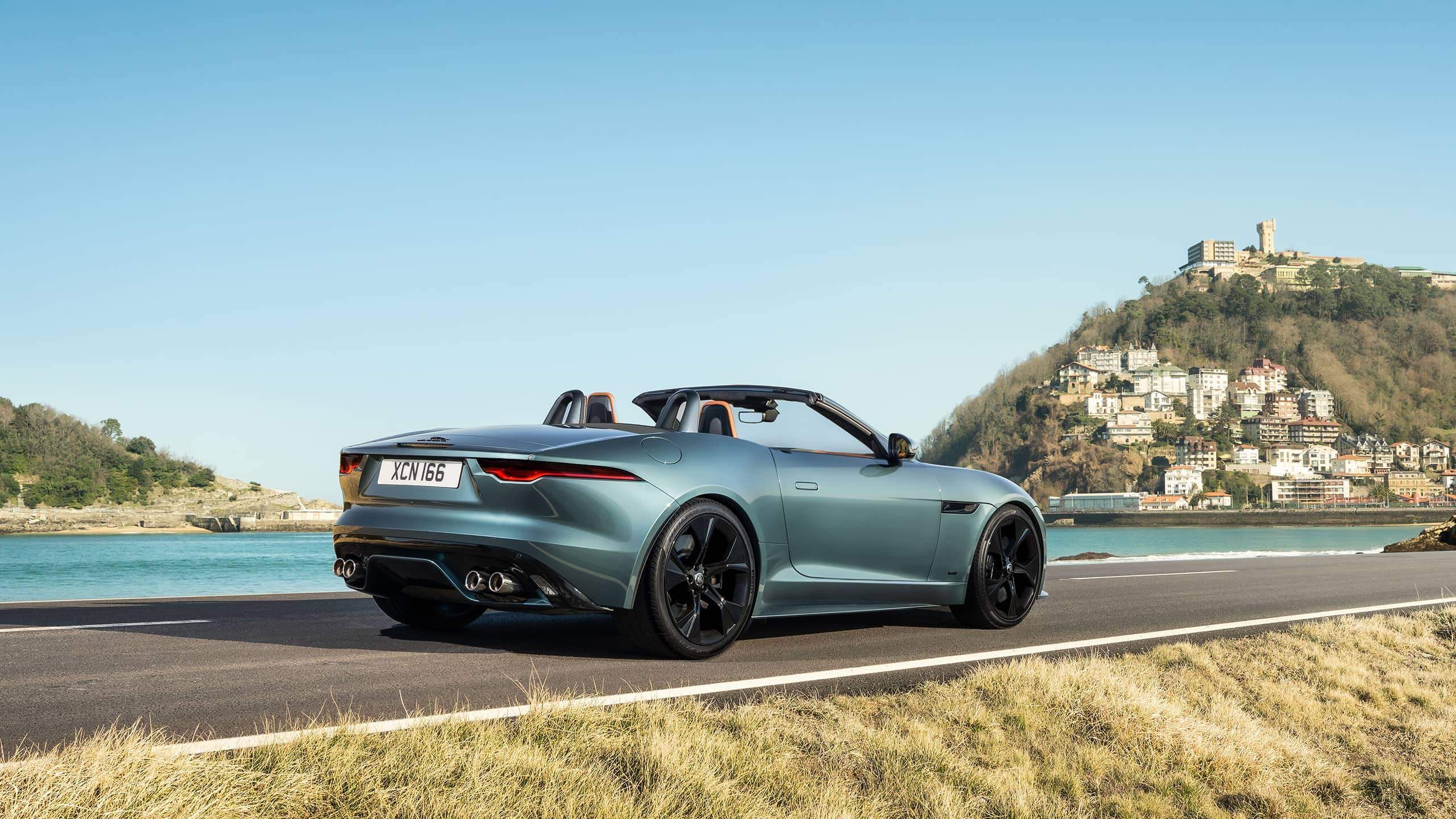 DAY 1: SITGES
Just 35km southwest of Barcelona, Sitges can sometimes be overlooked in favour of its bigger sibling. But this coastal town in Spain's Catalonia region has a great deal to recommend it. In the shadow of the mountainous Parc Natural del Garraf, Sitges offers visitors gorgeous beaches and a seafront promenade. In the small old town you'll discover restaurants serving up a mouthwatering selection of gastronomic treats, great shopping and an array of bars and nightclubs for those who are not ready for the night to end. Once a fishermen's village, along the cobblestone streets you'll find quaint white homes bordered in blue, as well as the 15th-century Church of Sant Bartomeu and Santa Tecla, which features a striking Baroque interior. The Jaguar team stayed aSabàtic, Sitges, Autograph Collection, a luxury hotel with 90 suites, offering a separate living area and terraces with sea views. 

DAY 2: SITGES TO LÁRREDE

After exploring the many delights of Sitges, your road trip now begins. Start your climb into the mighty Pyrenees and embrace the exhilarating challenge of nearly 500km of winding, twisting roads, carved through a backdrop of spectacular scenery. Accelerate into tunnel after tunnel, and then enter Bonaigua Pass, an alpine road that zigs and zags, as you approach an elevation of more than 2,000 metres. Make a mid-morning stop for a revitalising coffee in the small town of Solsona and refuel your body for an afternoon of driving with lunch in Rialp. As your day behind the wheel draws to a close, make your way down into the foothills to arrive at your accommodation for the night in Lárrede. Hotel Viñas de Lárrede is a chalet-style hotel located at the entrance of Valle de Tena, a stunning region of mountainous peaks, green valleys, pristine rivers and picturesque villages. 

DAY 3: LÁRREDE TO SAN SEBASTIAN
For the final day of your road trip, take the sweeping roads towards San Sebastián through verdant countryside, as you relish the final leg of an expedition across the Pyrenees you'll never forget. Located on the Bay of Biscay in Spain's mountainous Basque Country, San Sebastián is known for beaches like Playa de la Concha and Playa de Ondarreta, and its beautiful beachfront promenade. Foodies flock to the city for its world-renowned restaurants run by leading chefs. Spend an evening wandering between vibrant pintxo bars sampling the bite-size specialities the region is famous for. 

Ready to start planning? Learn more about the drive the motoring journalists took in the supercharged Jaguar F-TYPE, and discover just how memorable their road trip was.